20% Ship Sale!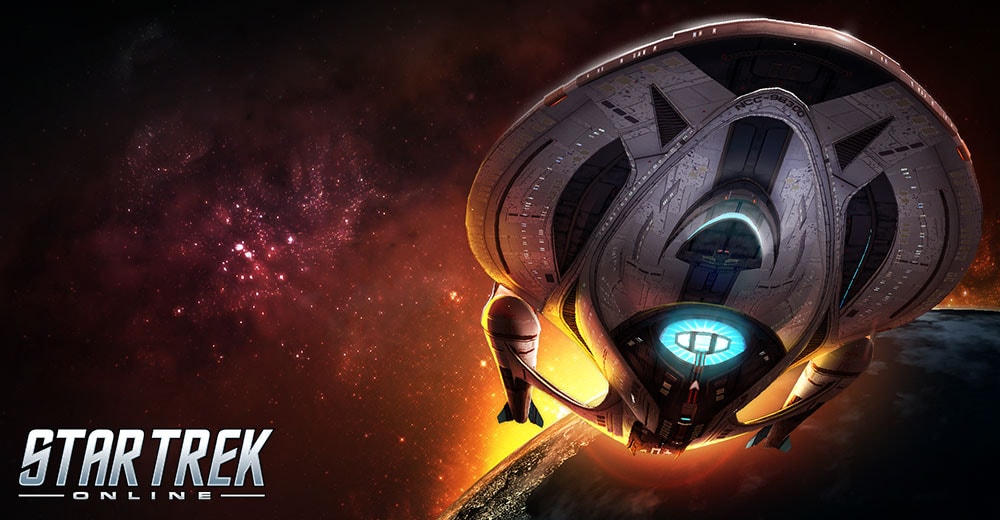 From May 23rd at 8am PT to May 28th at 10am PT, we are having a 20% ship sale. Enjoy not just a discount on our ships, but fleet modules, dry dock slots and ship upgrade tokens as well! Have you been eyeing a new ship or ship bundle in the C-store? Now is the time to grab the ship you've always dreamt of commanding!
All ships and dry dock slots in the C-Store are 20% off.
This includes bundles which are comprised only of ships.
This does not include bundles that have items other than ships in them.
The ship upgrade token, ship upgrade token bundle, and the fleet module are all 20% off as well.


Resist the Borg!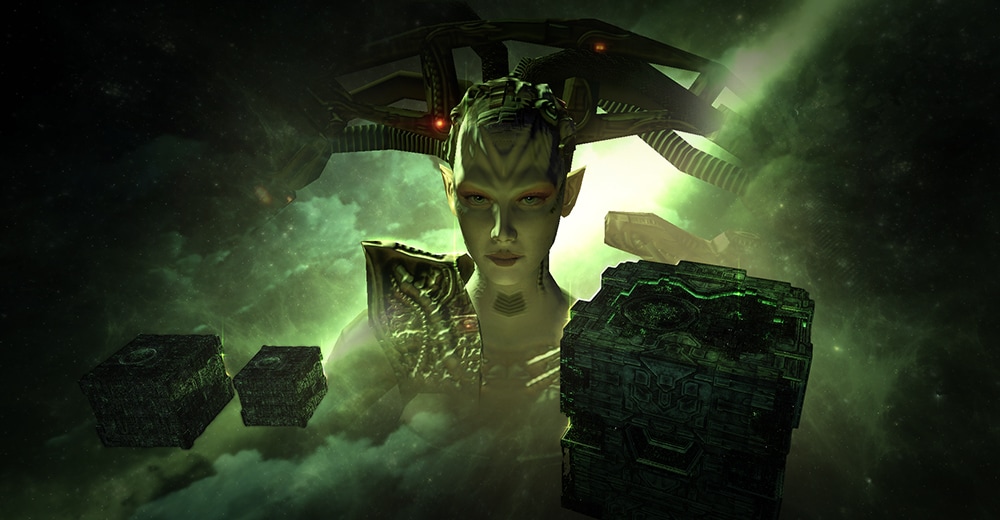 Join in as part of a strike force to defeat the threat of the Borg Fleet!
The Borg Red Alert will be available for a limited time, from Thursday, May 23rd at 8AM PT to Monday, May 27th at 10AM PT, to all players level 50 and up (Romulan players must have selected a faction). You'll receive 35 Marks of your choice every time you play this task force operation, and there will be no cooldown for it. You'll be able to find the Red Alert in the Task Force Operations menu.
More information here: https://www.arcgames.com/en/games/star-trek-online/news/detail/11165263


Snow Gear Fashion Contest!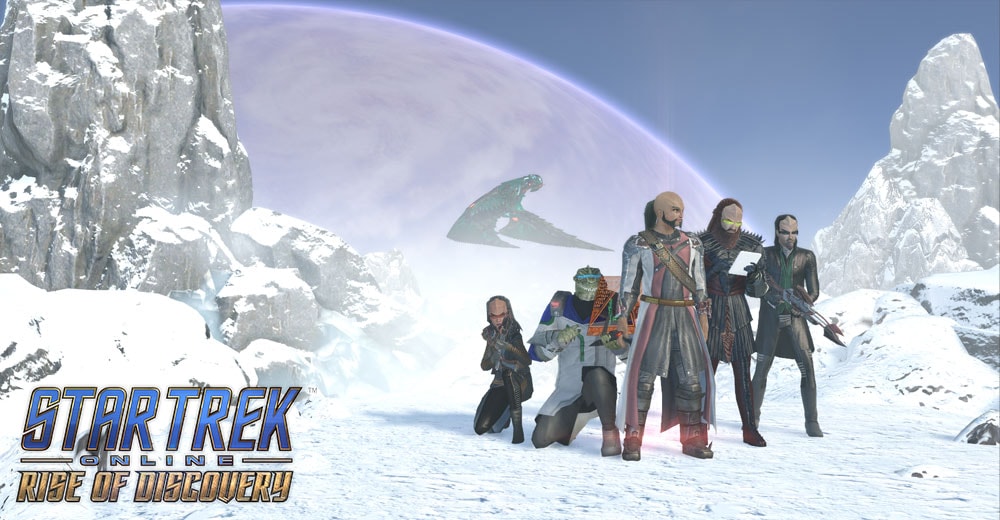 There's a new craze sweeping the galaxy, and it's cold weather gear! For reasons beyond the understanding of the higher ups at the Alliance, soldiers have been gathering in small groups and taking pictures of themselves in the frozen wastelands about the galaxy in their best winter getups. And we want you to join in, too! From May 20th to June 3rd, take a screenshot of your character and their bridge officers on the brand new Priors' World Character Select Screen, and send it to community@crypticstudios.com, with the subject line, "Winter Gear Contest." Make sure you put together your favorite gear – our artists will be picking the winner based on the coolest costume you can put together.
The grand prize winner will receive an STO prize package that contains:
- A retail copy of the game, signed by STO developers
- An MSD poster of the Defiant, signed by STO developers
- The exclusive STO badge from STLV last year
- An STO pin
Two runner ups with receive a prize package that contains:
- A retail copy of the game, signed by STO developers
- An MSD poster of the Defiant, signed by STO developers
Please do not modify the images, including cropping, in any way – just send us your favorite shot of the character select screen, your character, and their bridge officers in all their glory. Having the character select UI in the shot is totally fine. Take a screenshot of the entire screen, so that we can put a gallery later. We can't wait to see what you come up with!

The Return of Discovery TFOs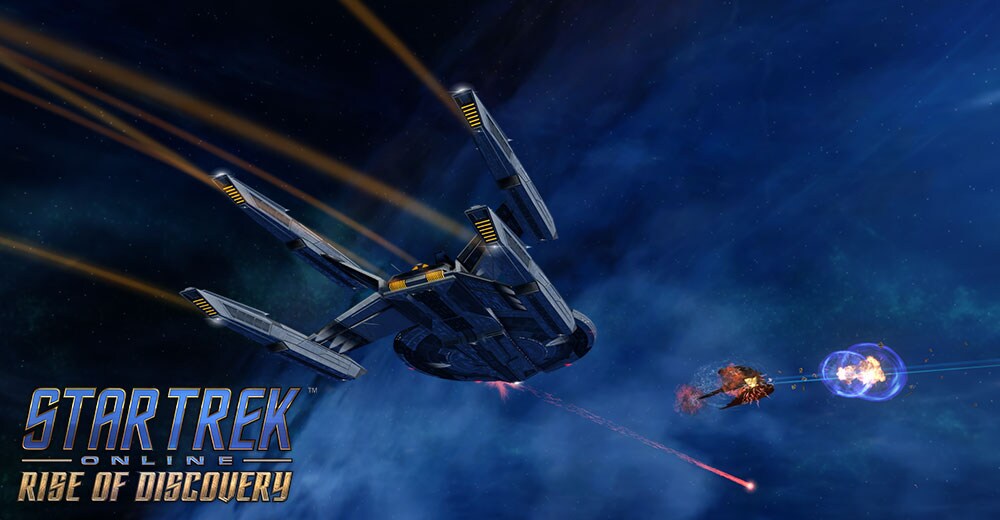 With the launch of the Discovery Legends Reputation, we want to make sure Captains have a wide variety of content in which to earn progress towards their new items. With that in mind, starting with the launch of Rise of Discovery on May 14th, you'll receive Discovery Marks from the returning Task Force Operations Pahvo Dissension, Peril over Pahvo, and Operation Riposte. The Defense of Starbase One will also be joining this reputation, switching over to grant a choice of Discovery Marks or Fleet Marks on completion. The Advanced and Elite versions of these TFOs will grant P.stellaviatori Spores as well. This means the reputation will be launching with four Task Force Operations that you can use to advance in it, and gain the technology and powers of the characters of Star Trek: Discovery. Enjoy, Captains.


The Section 31 Lock Box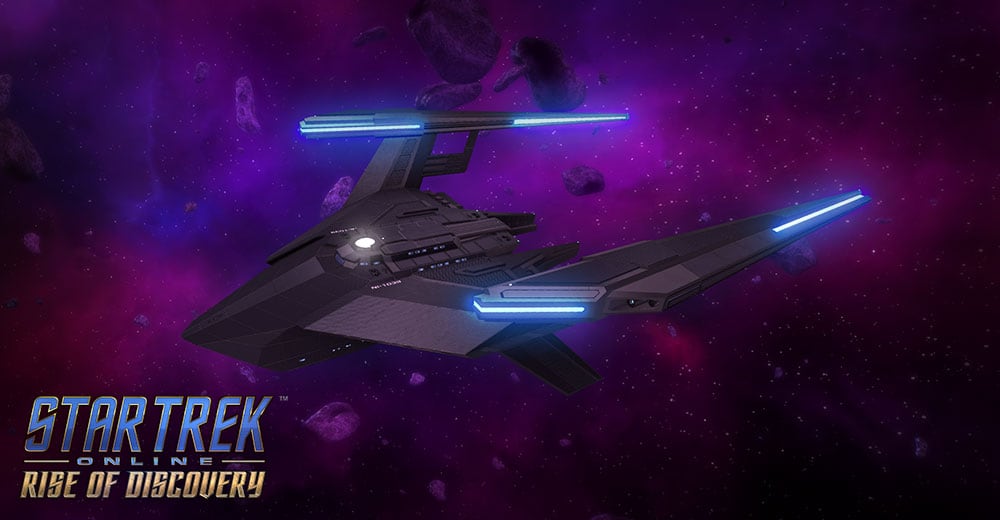 The Section 31 Lock Box contains unregulated tech, often secret prototypes that never saw full production, advanced technology waiting for wider adoption, and sometimes stranger things still—even "borrowed" Terran or alien technology. The less Starfleet science required, the more plausible the deniability.
This offering includes a ship, space weapons, personal traits, and an unusually large variety of universal consoles, starship traits and kit modules. Each box also contains a Faulty Section 31 Holo-Disguise which breaks upon entering combat, apparently some sort of economic inducement. Typical.
The Section 31 Lock Box contains two highly advanced Grand Prizes: the Section 31 Intel Science Destroyer [T6] and the Na'Qjej Intel Battlecruiser [T6]. More details about both ships will be available in a future blog post.
More information here: https://www.arcgames.com/en/games/star-trek-online/news/detail/11157043

Rise of Discovery: The Impossibility of Reason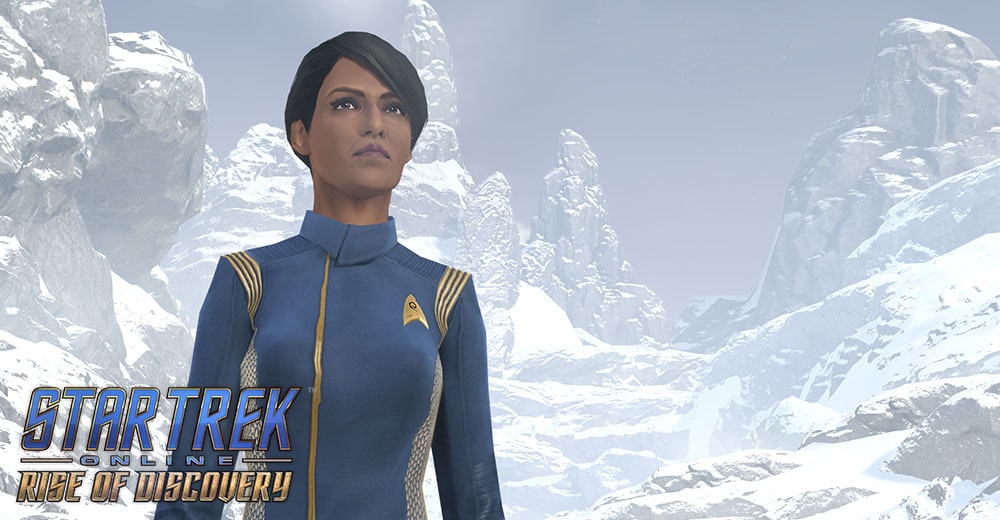 "Impossibility of Reason" is a new mission following the story and events of "Plausibility of the Possible." After Klingon captives from the Priors World skirmishes escape from custody, it's a race to get back in time to aid the Buran against further Klingon attacks. With Commander Landry and her security team along for the battle, it's up to you to rescue Buran, save Priors World from invasion, and stop the attacks by the Klingon Captain Aakar! Experience the events that led Ellen Landry to become the hardened Chief of Security aboard the U.S.S. Discovery.
You can access this mission from your mission journal. Captains of all factions will be able to play "Impossibility of Reason" when Rise of Discovery arrives.


Command Tier 6 Ships at Any Level!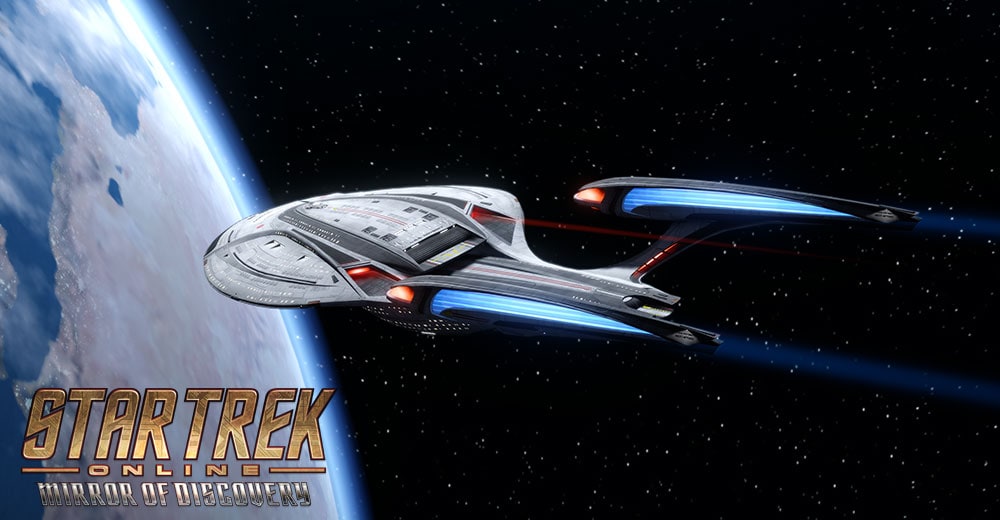 Begining very soon, players of Star Trek Online will have the opportunity to fly any Tier 6 Starship that they own, regardless of their characters' levels!
Pursuit of this feature began as an experiment with the Prototype Walker, and was later refined over the course of multiple subsequent ship releases, including the Mirror Universe Engle, Shran and M'Chla Pilot Starships, T'Pau Scout Ship, and Styx Terran Dreadnought, among others. With so many successfully-released starships now available to players, this experiment has solidified into a feature we are excited to pursue for all existing Tier 6 Starships, as well as all new ones going forward. We've seen a great deal of excitement and appreciation from players over removing the level restrictions on the aforementioned ships, along with the scaling mechanics represented in those ships. The impact these prototypes have had on the game has been overall positive from our perspective as developers, as well.
Removing level restrictions on so many premium starships allows us to eliminate a barrier that was keeping many players from immediately being able to fly and appreciate the ships they had won or purchased, whether that was from the C-Store, a Lock Box, or from the Exchange. And by replacing the "standard issue" equipment with gear that scales along with you, we are removing some of the further pain points of using these scaling ships as you level up, as any gear you haven't been able to upgrade with drops or mission rewards, will at least stay level-appropriate.
So, what – exactly – does this mean for you?
All Tier 6 Starships may now be flown by characters at any level, provided they have completed the Tutorial Experience for their chosen starting faction.
What the "Tutorial Experience" encompasses is different per starting faction, and encompasses the completion of all Missions up to and including the following:
2409 Federation = "Welcome to Earth Spacedock"
TOS Federation = "Explore Earth Spacedock"
DSC Federation = "Reporting In"
Klingon = "First City"
Romulan = "Explore the Flotilla"
Dominion = "Turn the Tide"
Level restrictions on the starships and associated reward packs have been removed.
This change allows for characters to immediately commission ships obtained from Lock Boxes, Promos, Events, and other non-C-Store sources.
More information here: https://www.arcgames.com/en/games/star-trek-online/news/detail/11138733
Star Trek Online Spring and Summer Road Map!
It's time for an update to the Star Trek Online roadmap! Want to know what's coming in the world of STO? Here's some things for you to look forward to: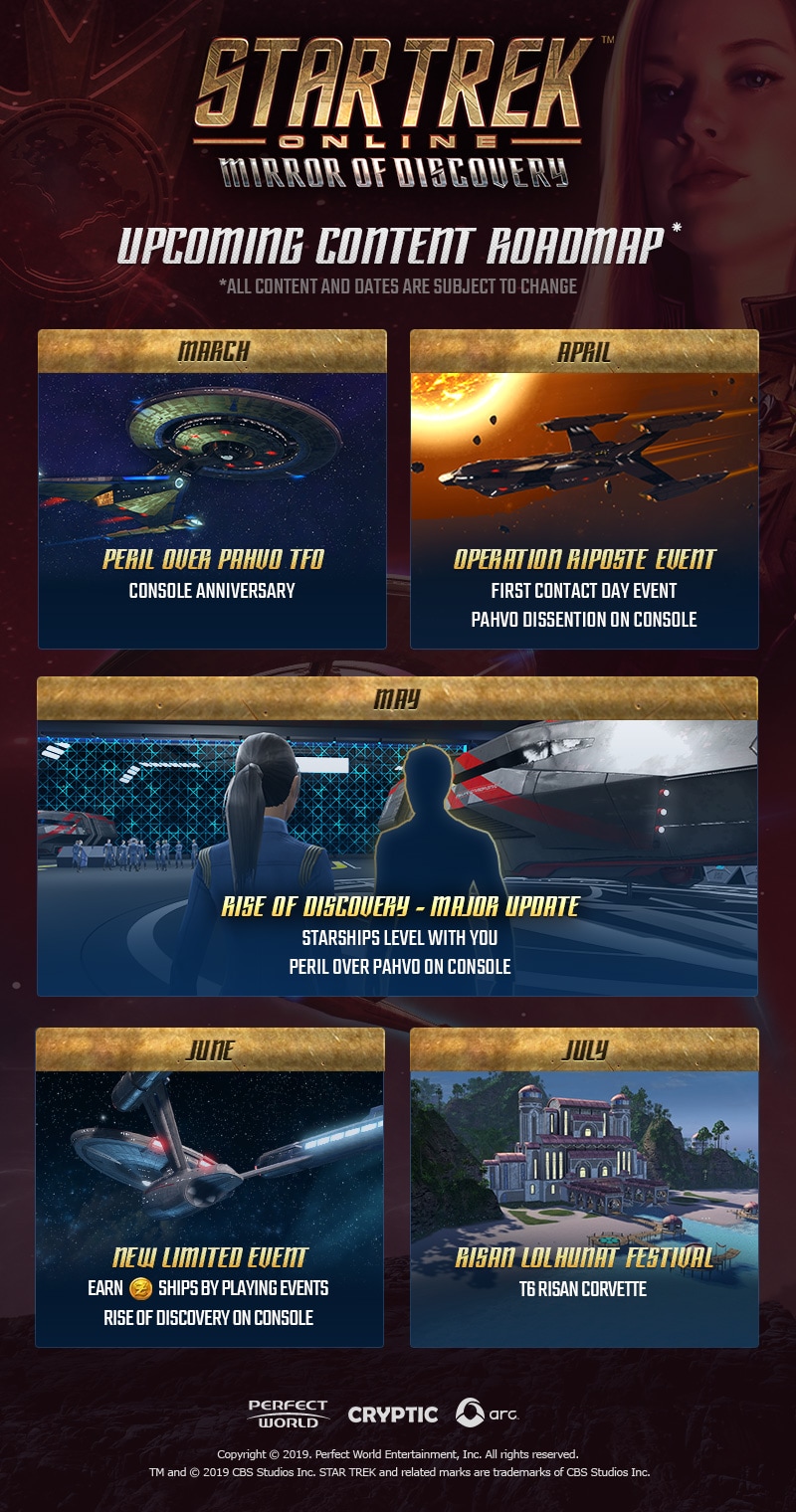 Enjoy the game!