HYPERION FLIGHT BATTLETEAM REPORT 128 - 128
For: Clan Drakonan's
Posted By: SOR Earnim Branet
Posted On: August 25, 2019


HYPERION FLIGHT BATTLETEAM REPORT 128 - 27 JUL 2019
The Elachi Are Kidnapping Citizens!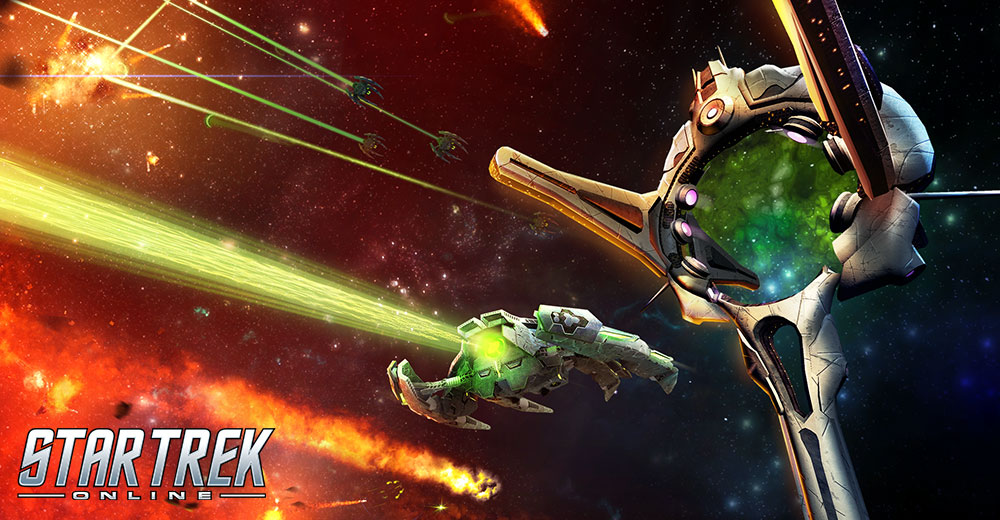 Attention Captains, the Elachi are pouring into the Alpha Quadrant from previously undiscovered Iconian space gates in order to abduct helpless people! The Elachi have been doing with their captives, we need every Captain at the ready to help stop their forces.
For a limited time only, the Elachi Alert queued event will return to Star Trek Online. From Thursday, July 25th at 8AM PT til Monday, July 29th at 10AM PT, close these doors to subspace and receive bonus mark rewards.
A joint fleet has gathered here to stop them. The fleet consists of science ships that have disabled their weaponry in order to divert all available resources to disabling the gate. We'll need to protect them from the Elachi until they finish their work. Remember that the science vessels efficiency will drop as they lose crew members to the Elachi. Defend the joint fleet from the Elachi in order to ensure their success. Be careful of Elachi harvesters who'll abduct everyone who can disable the space gate.
Quick Captains! You're needed on the frontlines to stop the invading forces before we lose more Captains!


Save 20% on Fleet Modules!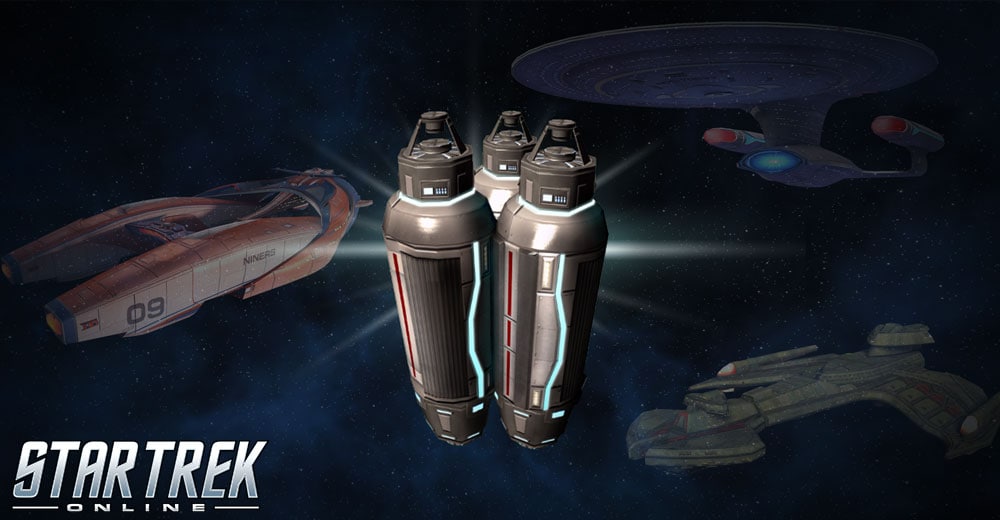 Concerns about threats to the galaxy have brought the Alliance to a new initiative, Captains – they want you to get access to the best technology from your fleets. With that in mind, fleet modules will be 20% off in the C-store this weekend, from 8am PT July 25th to 10am PT July 29th! You can use these fleet modules to purchase the fleet versions of ships, which will come with higher stats and optional new looks! You can also use this process to upgrade ships that you already own, at a huge discount!
Most Fleet ships require some level of your Fleet Starbase (1->5). A few require you to have your fleet spire leveled up. Additionally, your fleet needs to have Fleet Ship Provisions available, and you'll need 20,000 Fleet Credits.
Right now is the perfect time to take advantage of this sale, and get your hands on the Fleet version of the T6 Risian Corvette from the Summer Event! Use its pilot maneuvers to get the jump on your opponents!

The 2019 Risian Lohlunat Festival!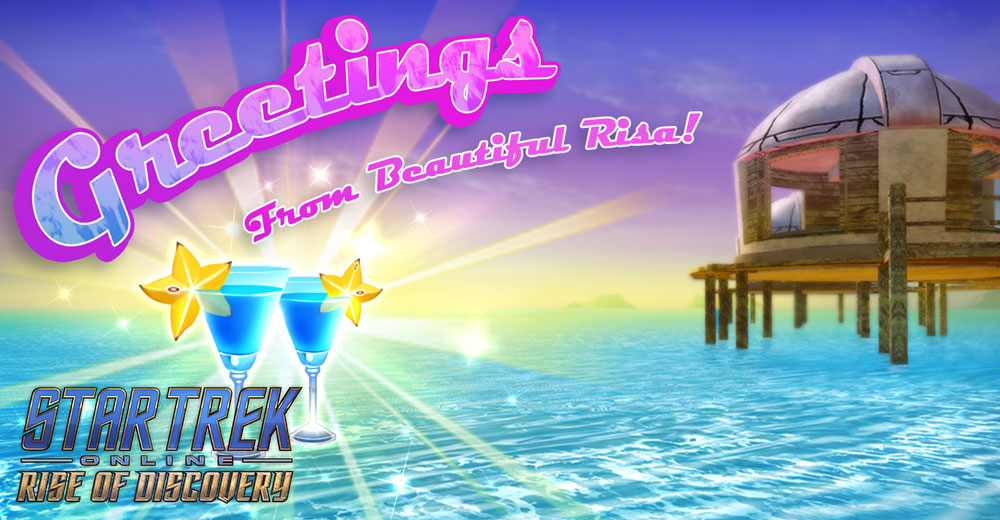 It is time again for Risa's annual Lohlunat Festival, and with it some much needed R&R for Captains from all corners of the Milky Way.
From July 2nd to August 15th, the residents of Suraya Bay and the Lobi Crystal Consortium have once again partnered to bring festival participants the highest quality wares. This year's celebration will launch simultaneously on PC, Xbox and PS4, allowing players of Star Trek Online to get into the summertime spirit regardless of their platform of choice.
This year's celebration includes the chance to exchange Lohlunat Prize Vouchers (2019) for the updated Risian corvette [T6]! A detailed Dev Blog containing full stats and description for this speedy starship will be published separately, which will also include a brand new ship-related feature that we're excited to reveal. Don't blink or you might miss it!
More information here: https://www.arcgames.com/en/games/star-trek-online/news/detail/11190533

Star Trek Online Spring and Summer Road Map!
It's time for an update to the Star Trek Online roadmap! Want to know what's coming in the world of STO? Here's some things for you to look forward to: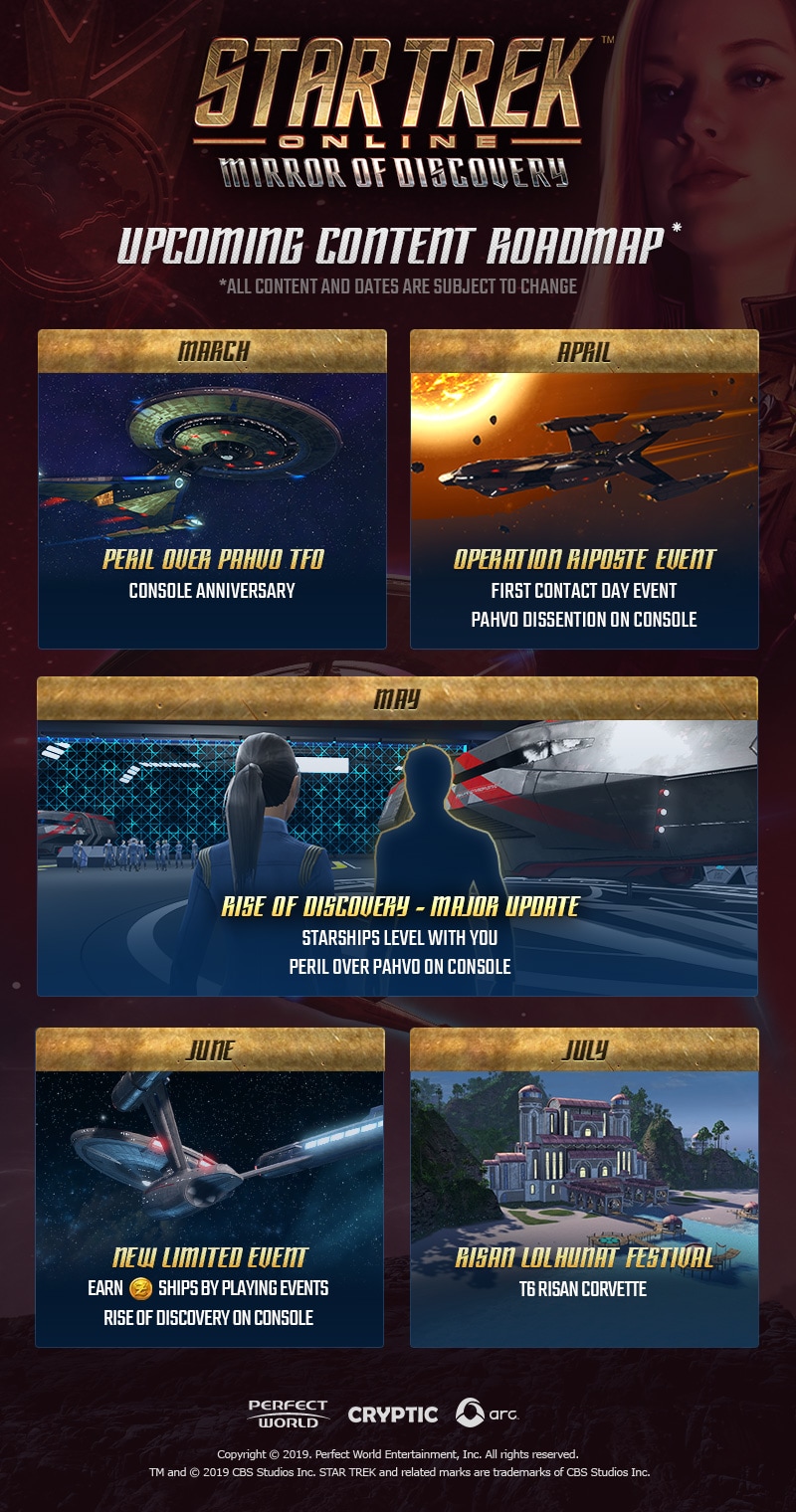 Enjoy the game!
GENERALS
- May results for Pimp the Fleets v7.0: DSM Exar Kit Cr-E (x3), Cr-A, Cr-R; SK Earnim Branet Cr-T (x2), Cr-E (x5), Cr-Q, Cr-T, Cr-D; SWL Miles Prower Cr-Q; DSP Elwood the Brave Cr-D Cr-T (x5), Cr-E (x3), Cr-A; SWL Darkfinn Cr-E; Cr-T; Cr-A. Congratulations to the winners!

- The Pimp the Fleets v7.0 competition will now be carried by SWL Miles Prower. Thanks to DSP Elwood the Brave for their tremendous effort in bringing this important competition so far and thanks and good luck to SWL Miles Prower with this new responsibility.
- New rules to obtain CoF. You need to be in the winning Team of a PvP match and be the best DB pilot of your team.
In addition to that you need to be:
- The Top 1 placed player according to your score (or EFF, or what ever the game calls it) in matches with 3 or less players in each team
- Among the Top 2 placed player according to your score in matches with 4 or 5 players in each team
- Among the Top 3 placed players according to your score in matches with 6 or more players in each team.
In cases where there are more than one player with the same score, the placements among the Top 2 or Top 3 will be determined as in sports events.

DB COMPETITIONS
Pimp the Fleets V7.0
Start Date: January 1, 2019
End Date: December 31, 2019
Groups involved: All STO playing DB members
Awards: Cr-Q - Cr-D monthly - BN - GN and Cr-E - Cr-D annual
Description:
Every month I will calculate the donations every DB member did to the EH ingame fleets in STO. With those donation points I will built up rankinglists for each fleet section and an overall rankinglist for each fleet. Awards will be Cr-E for first, Cr-T for second and Cr-Q for third in each section, Cr-A for first, Cr-R for second and Cr-E for third overall in each fleet.
At the end of the year, based on the amount of donations, there will be an annual rankinglist for each section and one for each fleet. Annual awards for each section will be Cr-A/Cr-S/Cr-E for 1st/2nd/3rd, for the winners in each fleet Cr-D/Cr-R/Cr-A for 1st/2nd/3rd.
To better compare the monthly donations to both fleets, the participants will earn overall points for placement in the section ranking lists, 4 points for first, 3 points for second, 2 points for third and 1 point for all other participants in that section. These overall points will be summed up for each member and a ranking list based on these will be used to crown the overall winner for the month. First place in that ranking list will receive the prestigious Cr-D, second a Cr-R, third a Cr-A.
These donation points will be summed up and put into a rankinglist at the end of the year. The annual winner in this rankinglist will receive a Gold Nova, the second placed a Silver Nova and third a Bronze Nova.
Comp Admin: SWL Miles Prower

More competitions here:
ROSTER, ACTIVITY AND FLEET STATUS
BTL
- Position open for applications

BTM SWL Darkfinn (theraineman@gmail.com)
- No contact
- Last STO Activity (04/Jul/19)

BTM SBL Torres (torreseh@tpg.com.au)
- No contact.
- Last STO Activity (24/Apr/19)
BTM SK Jedi Eclipse (jedieclipse@gmail.com)
- No Contact
- Last STO Activity (12/Feb/19)

BTM NOV Xather Rynn (jhoward06@gmail.com)
- GoH activity
- No contact
BTM DSM Exar Kit (oliver.rawlings@rawlingsdesigns.com)
- No contact
- Last STO Activity (03/Jul/19)

BTM PRT Marcus Caine (mrmarcuscaine@gmail.com)
- No contact.
- Last STO Activity (06/May/18)
Current KDF Fleet Status:
Fleet Level: 4
- Colony World Level: 0
- Dilithium Mine Level: 0
- Embassy Level: 0
- K-13 Level: 0
- Research Lab Level: 0
- Spire Level: 0
- Starbase Level: 1


Current Federation Fleet Status:
Fleet Level: 54
- Colony World Level: 2
- Dilithium Mine Level: 3
- Embassy Level: 2
- K-13 Level: 1
- Research Lab Level: 2
- Spire Level: 2
- Starbase Level: 4
FINAL WORDS
The activities of the 2019 Russian Lohlunat Festival continue. Keep participating for the chance to win the Risian corvette [T6]!
For The Emperor's Hammer!!
Respectfully;
CON/SK Earnim Branet/Clan Drakonan/FRG Swift Fury
(SBx3) (GCx8) (SoI) (SoA) (SE-TB) (SN) (BNB) (KS-S) (Cr-D-Rx2-Ax18-Sx6-Ex10-Tx20-Qx25) (CF-G)