The Arena of Sompek - Your Last Chance at a Free Ship!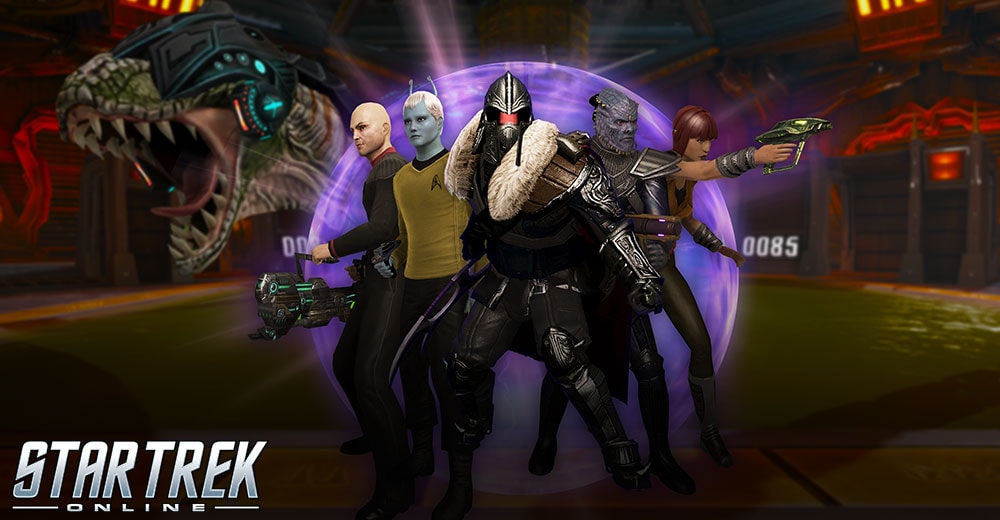 Beginning on August 8th, 2019, the combat trials of the Arena of Sompek will be returning as our next Featured Task Force Operation, with many changes to make the Arena easier to face on a daily basis. While this TFO is available, Captains may participate daily to earn progress towards a brand new Featured-TFO reward, as well as earning Coupon Progress toward a Tier-6 Starship Coupon.
This is the third and final FTFO in our Free T6 Ship Event. Don't miss this chance to finish your progress and get a free ship!
Continue reading for full details!
Reborn For a New Era
In anticipation of the Arena's return as a long-running Event, and in response to player feedback received during previous runs of this challenge, we have made a number of alterations to the structure of this Task Force Operation.
The minimum level for participation has been reduced from 50 to 10.
Romulan and Jem'Hadar characters must have chosen a primary allegiance.
There will no longer be a "Timed" and "Untimed" version of the TFO.
More information here: https://www.arcgames.com/en/games/star-trek-online/news/detail/11222513


15% Key Sale, and Key Ring Bundle!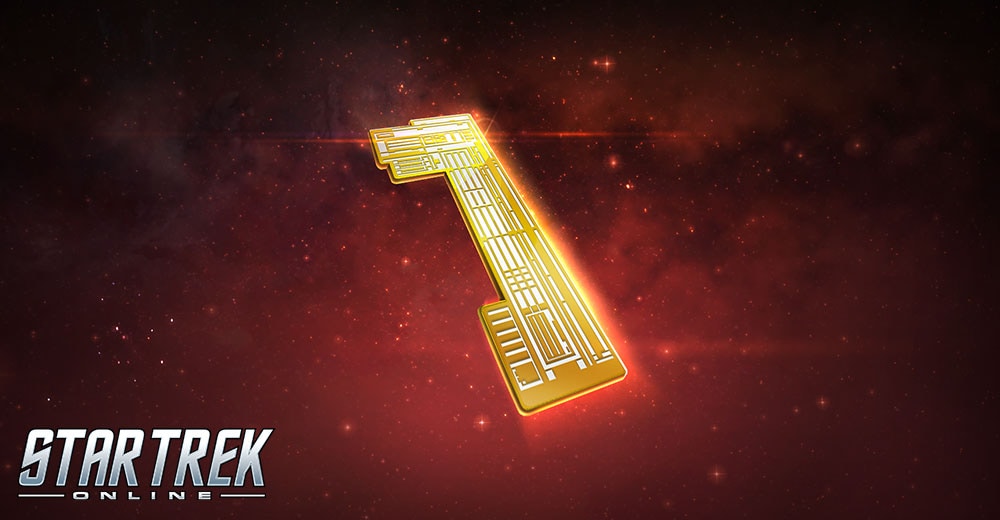 Rule of Acquisition # 74: Knowledge equals profit.
Any wise Captain knows that when a sale this good comes your way, it's best to take advantage of it. We're pleased to announce that Ferengi Merchants are putting a 15% sale on Keys from August 8th at 8am PT to August 12th at 10am PT. Now is the best time for Captains to load up on your Keys and grab those ships you've been eyeing.
Remember Captains, Rule of Acquisition # 22: A wise man can hear profit in the wind. Now is the time to act.
For a limited time only starting today, players will be able to purchase the Key Ring Bundle! This special pack includes 20x Master Keys (used to open any Lock Box) for the price of 2250 Zen.
As an additional special promotional offer when purchasing this bundle, every pack also includes a single Ultimate Tech Upgrade. Applying this item to any upgradeable piece of equipment will instantly set both its Mark and Quality to maximum (usually Mk XV and Epic/Gold quality) with zero Dilithium Cost!
This promotional bundle will be available in the C-store from August 8th at 8am PT to August 12th at 10am PT.



The Phoenix Prize Pack Returns!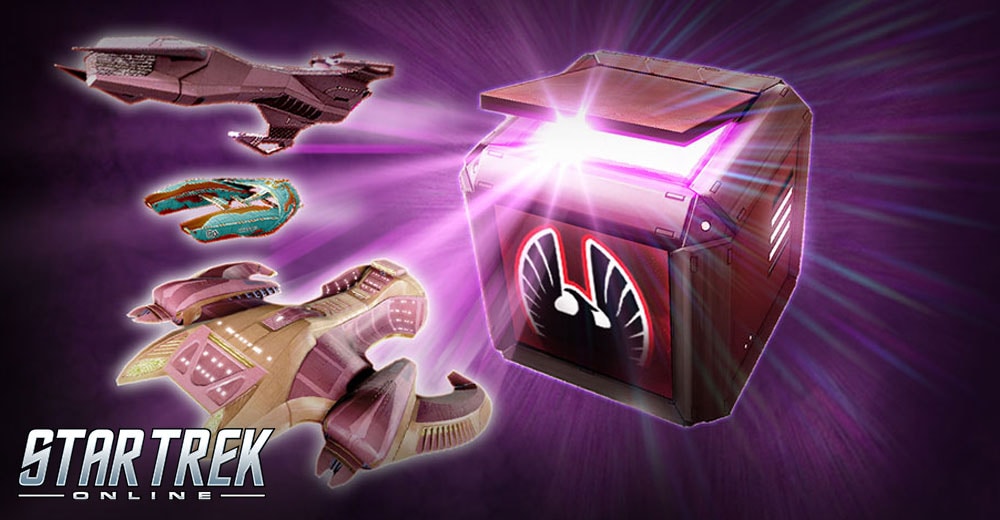 We are excited to announce the return of the Phoenix Prize Pack, which return to Star Trek Online on PC from August 8th at 8AM PT til August 15th at 10am PT.
Just like Zefram Cochrane's experimental vessel, the Phoenix Prize Pack blazes a trail into new frontiers! And, following in the model of its mythological namesake, the Phoenix Prize Pack also represents the return from the ashes of items, ships and other rewards that have been retired from Star Trek Online, and are no longer accessible by any other means. Purchasing and opening this promotional prize pack will offer players the unique opportunity of obtaining many otherwise inaccessible items, ships and equipment, which were previously available from events or promotions, or as other limited-availability rewards.
More information here: https://www.arcgames.com/en/games/star-trek-online/news/detail/11227083




Bonus Progress Token Weekend!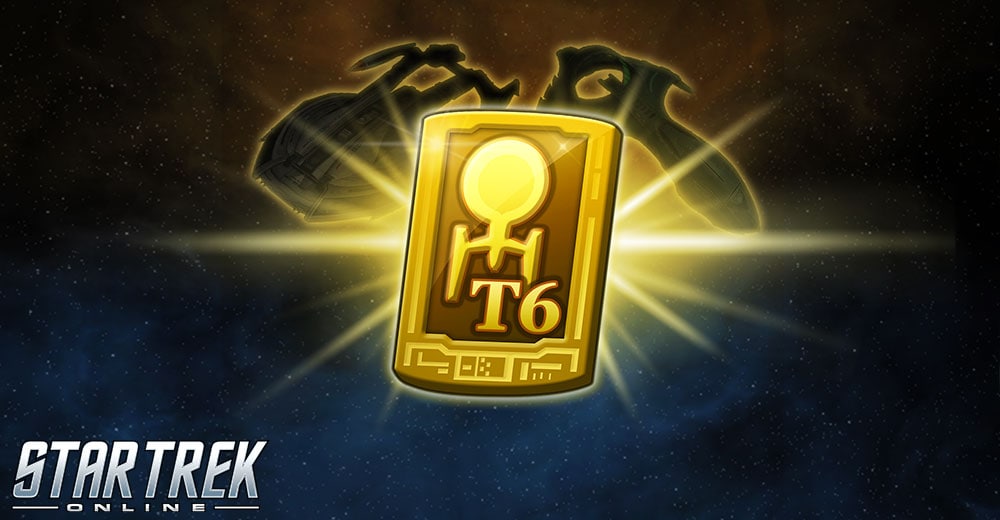 It's time for a Bonus Coupon Progress Token weekend! Playing the Featured Task Force Operation, 'The Arena of Sompek', from August 8th at 8am PT to August 12th at 10am PT, will earn you 100 Coupon Progress Tokens per day! You can apply these Tokens to your progress towards unlocking a Tier 6 ship of your choice! For more details on this new system, read below.
We're debuting a brand new system for Star Trek Online. Earn progress toward a Free Ship by participating each day in the Featured TFO Events that will be running from now until Fall of 2019. By playing these three Events, you can earn Coupon Progress Tokens each day, allowing you to eventually claim a '100% Discount Coupon: Tier 6 Ship' that will allow you claim a free Tier 6 Starship of your choice from the Zen Store.
When you play the 'Arena of Sompek' Featured TFO Event, once per day, you will receive 50 Coupon Progress Tokens. Progress will be rewarded across your entire account, so you need only participate once per day to max out your potential progress. Keep an eye out for Featured Event Coupon Bonus Days, which will double any progress that you earn while they are active! After you've earned a total of 3000 Coupon Progress Tokens, head to the Reputation menu to claim your prize.




Panel and Interviews from STLV!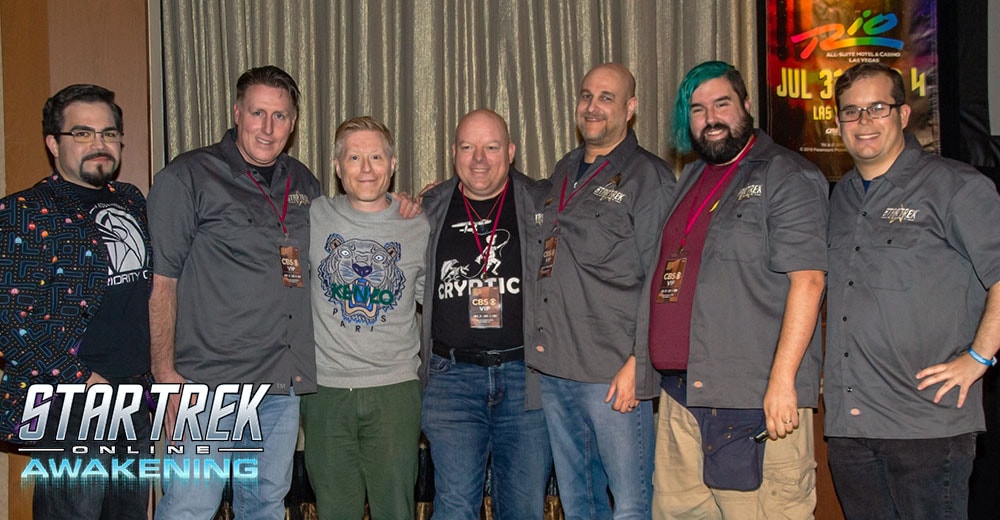 We're back from Star Trek Las Vegas, and boy do we have some news for you! This weekend, we were joined on our Star Trek Online: Awakening panel by Anthony Rapp himself, and we spent some time discussing the future of Star Trek Online, and everything coming up in the game. Luckily, Priority One: A Roddenberry Star Trek Podcast was there, not only to lend us a panel moderator in Elijah Lleo, but also to record the podcast and several interviews with the developers at the show. Want to hear more? Check out the link below.
Go here: https://www.arcgames.com/en/games/star-trek-online/news/detail/11226963


The Voth Evolve in the Infinity Lock Box!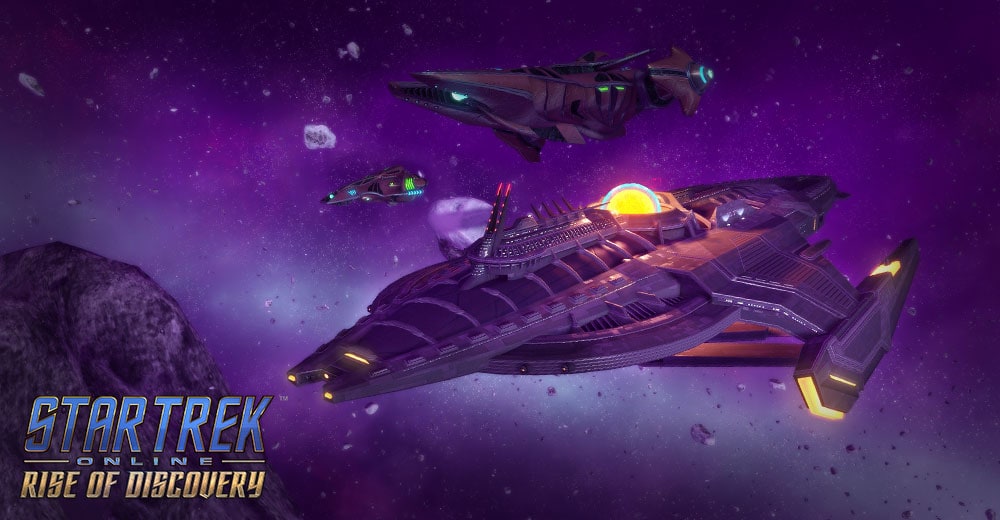 The Infinity Lock Box, containing prizes from nearly all previously-retired Lock Boxes, will be available again for an appearance beginning on PC on August 8th and on Xbox One and PlayStation 4 in September. During this time, enemies defeated on both Ground and Space maps will have a small chance of dropping one of these prize-filled packages.
This run of the Infinity Lock Box will feature the addition of the Emperor's Lockbox contents, Tier 6 versions of the Voth Flight-Deck Cruiser and Voth Science Vessel, and more! Continue reading further on for the full details on these new and updated starships!
More information here: https://www.arcgames.com/en/games/star-trek-online/news/detail/11225813
Star Trek Online: Awakening Appears September 10th!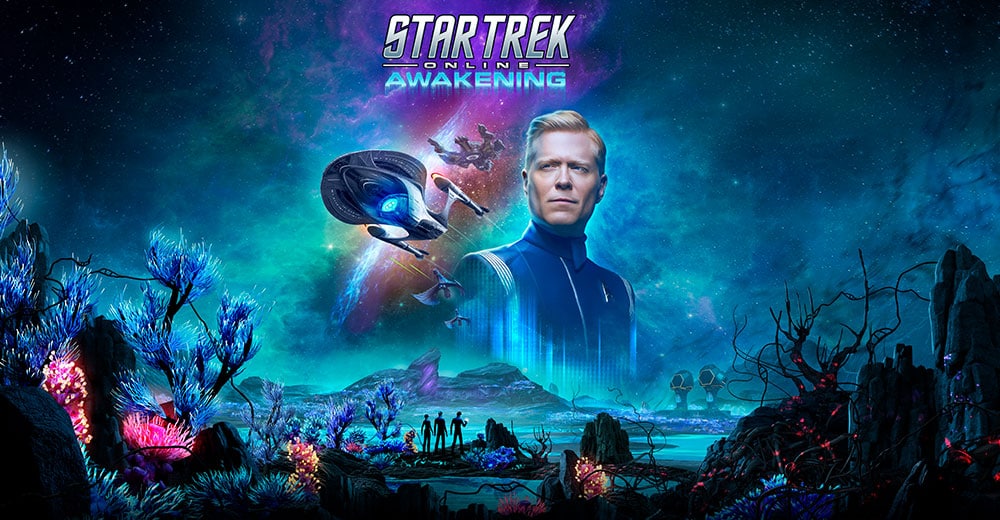 It's time to return to 2410, Captains. Our multi-part, expansion-over-time that began with Age of Discovery and ended with Rise of Discovery is now complete, and with it we've brought a ton of excitement to Star Trek Online. A entirely new faction, a revamped tutorial experience, and six new episodes starring beloved actors Mary Wiseman, Jason Isaacs, and Rehka Sharma brought the story of Star Trek: Discovery to Star Trek Online. We gave experienced players more to do with updates like Random Task Force Operations, Tier 6 Reputations, and Personal Endeavors. And we unleashed the Featured Task Force Operation system, bringing new stories and experiences to our game more often.
Now, we're moving back to our main setting, the year 2410. And we're bringing Anthony Rapp with us.
Rapp, known to Star Trek fans as Paul Stamets on Star Trek: Discovery, is the star of our next content update, Star Trek Online: Awakening. During Age of Discovery, players witnessed J'Ula and her Klingon forces steal Mycelial technology, which pulled them forward to the year 2410. Captains must now follow this ruthless Klingon matriarch back to the 25th century to ensure she doesn't corrupt the entire Mycelial Network in pursuit of her own dangerous agenda. Unfortunately, the insurmountable threat J'Ula poses to the universe also draws out the Elachi, who fear her actions will lead to the destruction of their home planet - and they will stop at nothing to protect it. In order to complete their mission, Captains must rely on the help of an astromycologist expert, a sentient hologram of the legendary Lieutenant Commander Paul Stamets from the U.S.S. Discovery to help them track down J'Ula and repair the tears she's caused in the fabric of space.
More information here: https://www.arcgames.com/en/games/star-trek-online/news/detail/11218993

2019/2020 Roadmap!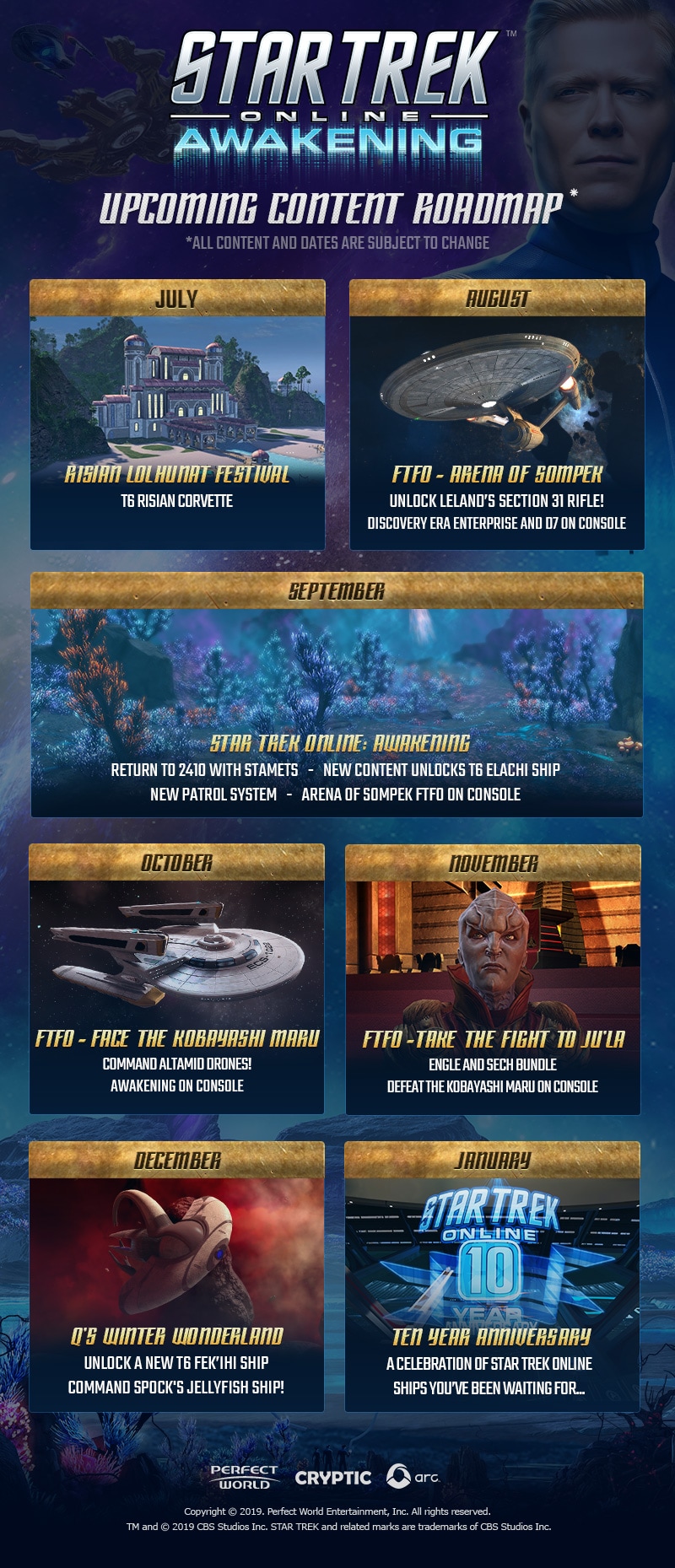 The 2019 Risian Lohlunat Festival!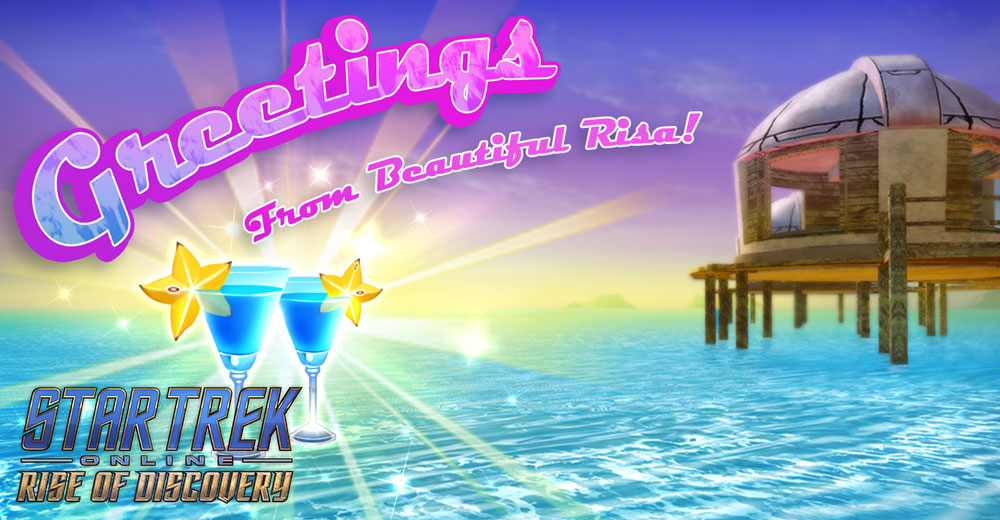 It is time again for Risa's annual Lohlunat Festival, and with it some much needed R&R for Captains from all corners of the Milky Way.
From July 2nd to August 15th, the residents of Suraya Bay and the Lobi Crystal Consortium have once again partnered to bring festival participants the highest quality wares. This year's celebration will launch simultaneously on PC, Xbox and PS4, allowing players of Star Trek Online to get into the summertime spirit regardless of their platform of choice.
This year's celebration includes the chance to exchange Lohlunat Prize Vouchers (2019) for the updated Risian corvette [T6]! A detailed Dev Blog containing full stats and description for this speedy starship will be published separately, which will also include a brand new ship-related feature that we're excited to reveal. Don't blink or you might miss it!
More information here: https://www.arcgames.com/en/games/star-trek-online/news/detail/11190533

Enjoy the game!